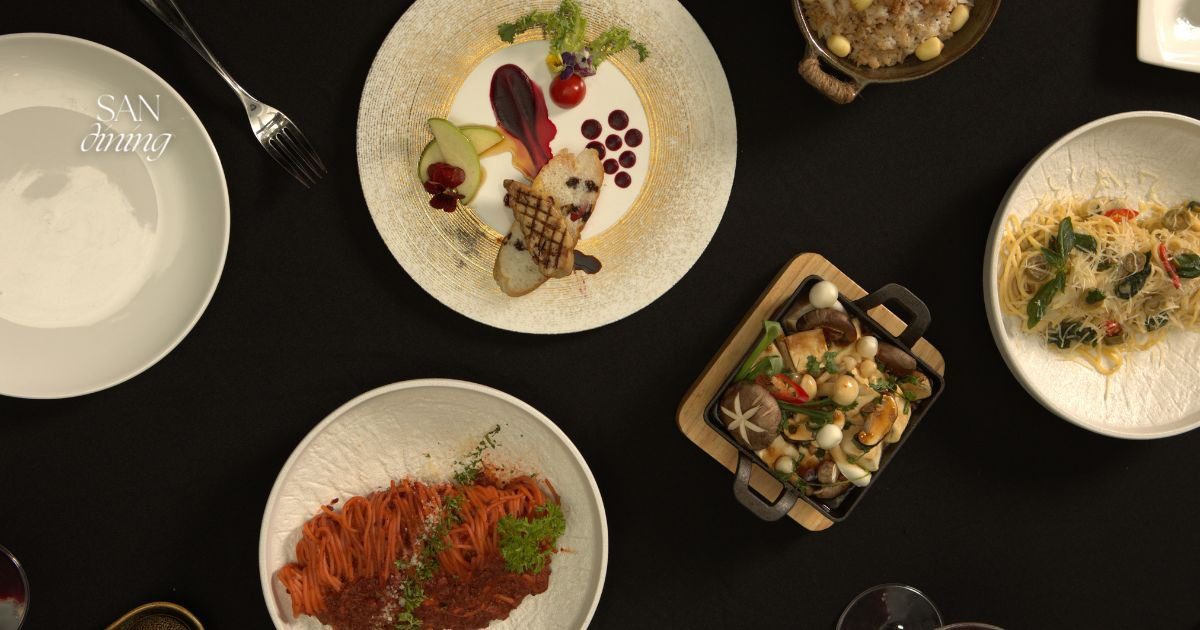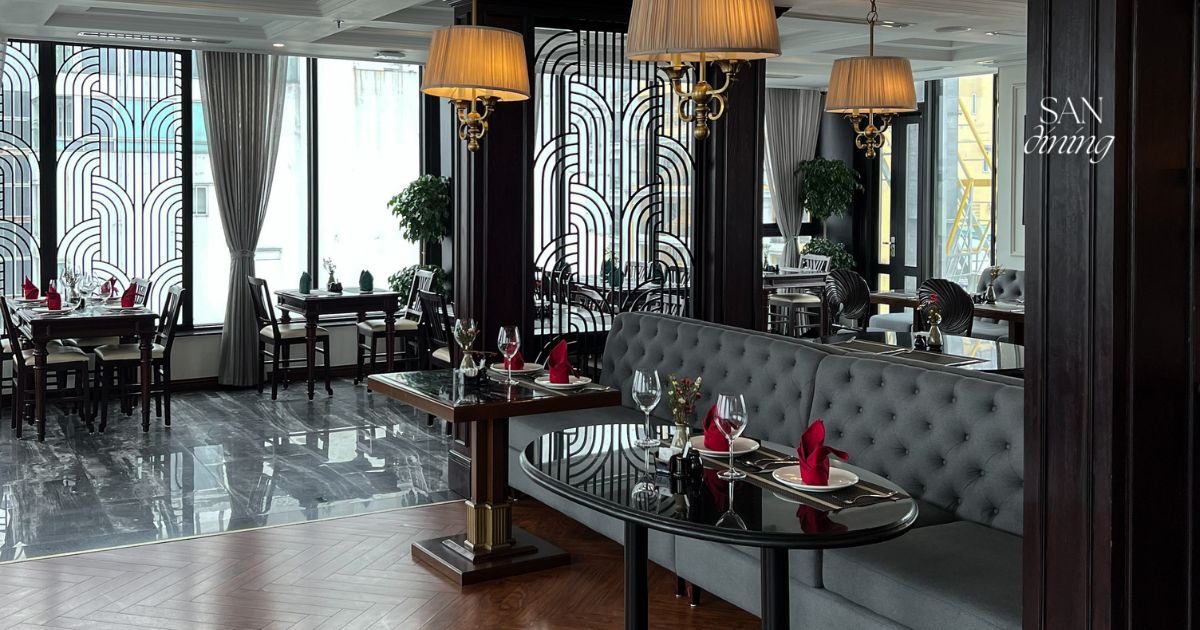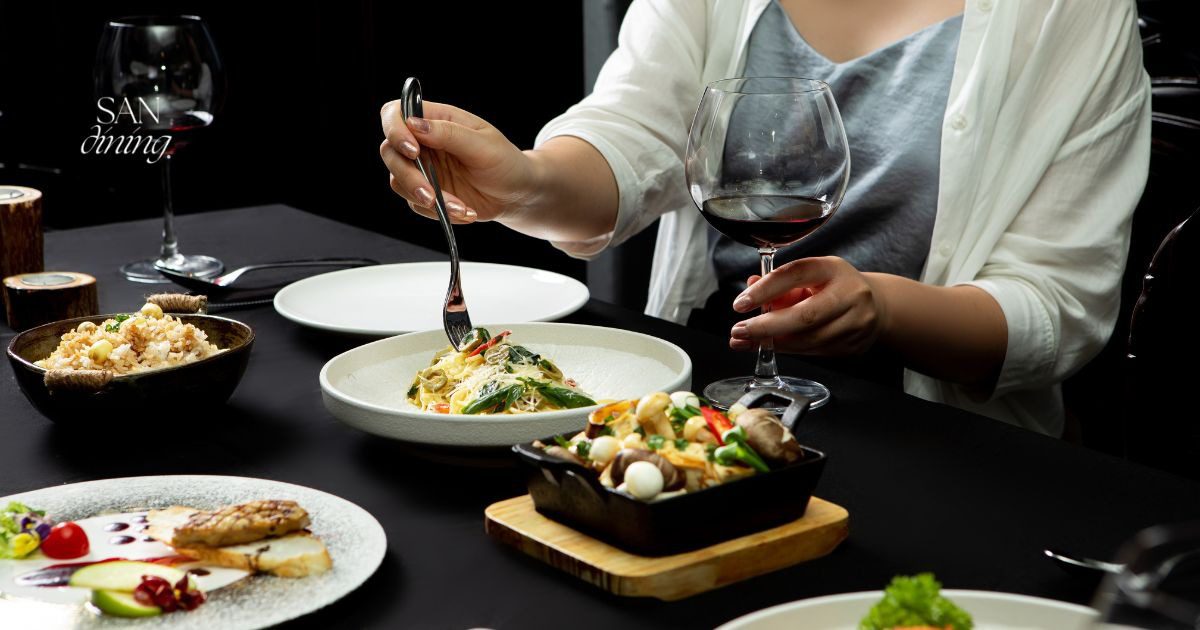 TAY BAC SLOW COOKED DUCK BREAST
Our Head Chef Binh explores the Northwest region and creates a unique slow-cooked duck breast dish. By combining mountain spices with European slow-cooking techniques, the slow-cooked duck breast retains its tender and odorless qualities thanks to the special spices. Chef Binh's creativity brings forth a distinctive dish that harmoniously blends Vietnamese and European flavors.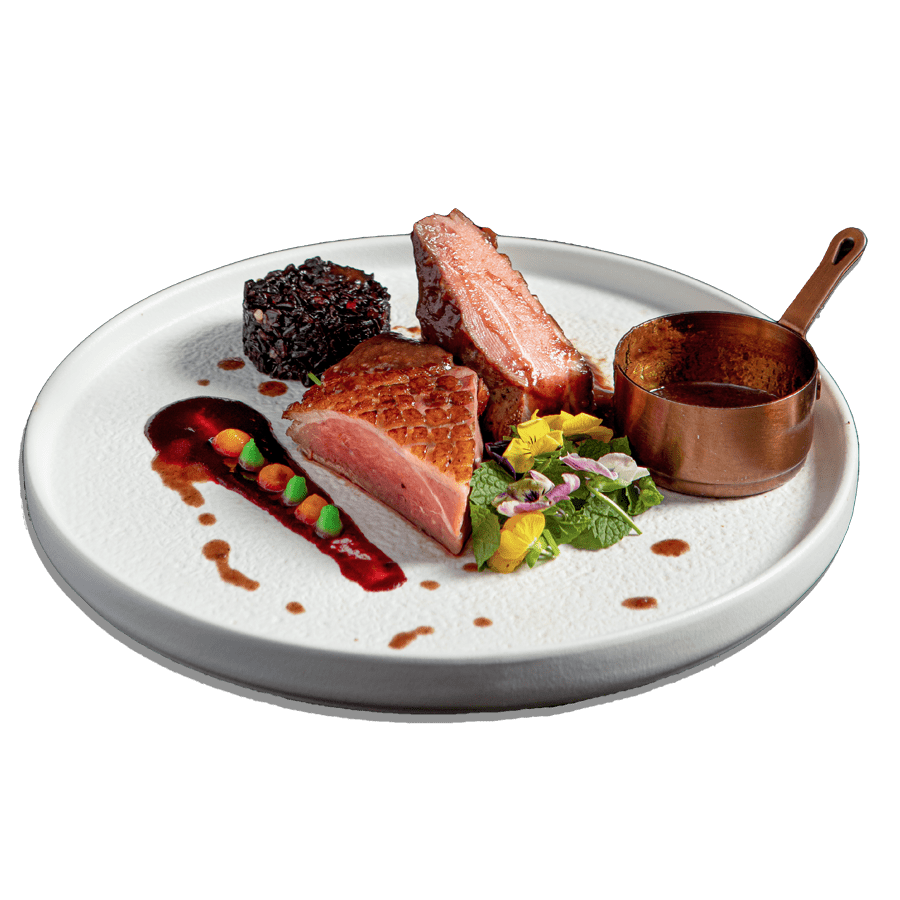 CHICKEN ROLL WITH FERMENTED RICE
Chicken Roll with fermented Rice" is a fusion of traditional flavors and contemporary culinary style. Fermented rice wine is meticulously arranged in the middle of the chicken thigh and then rolled, allowing the rice wine to permeate the chicken evenly. However, the chef at San Dining takes it a step further by elevating the dish through the use of butter to cook the chicken using the sous vide technique, a French cooking method that helps to retain the freshest flavors of the food.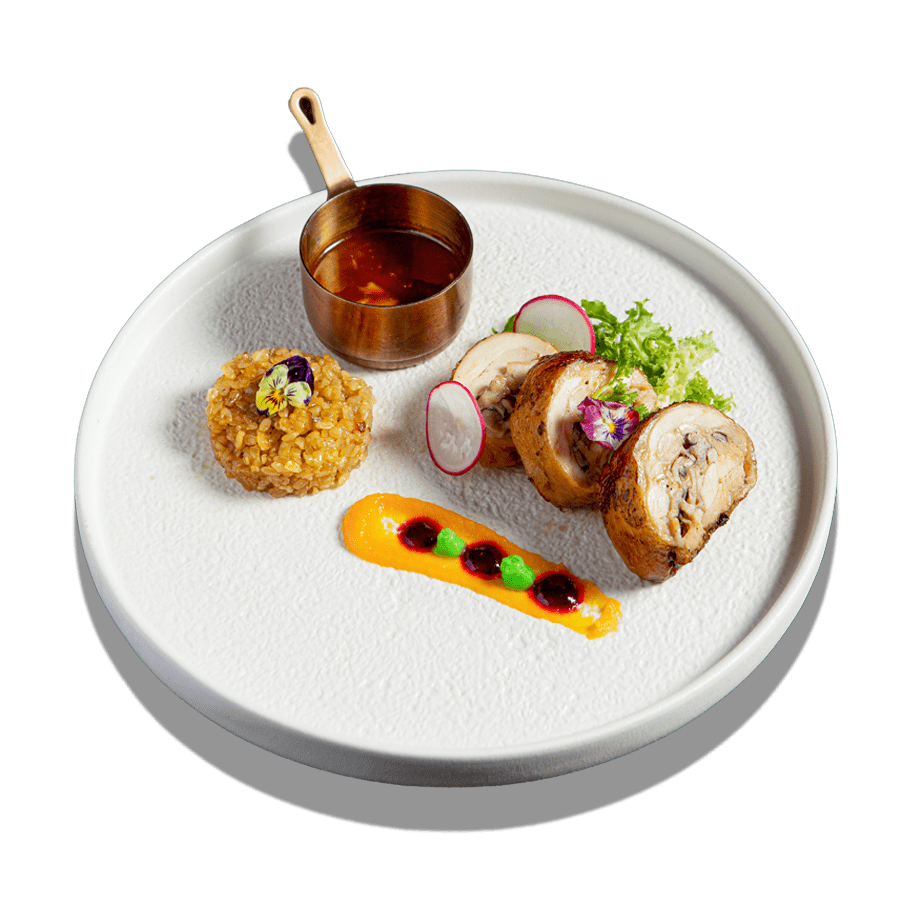 It wouldn't be an exaggeration to call Iberico black pig the "King of pork" in Spain. Affectionately known as the "Four-Legged Olive," Iberico pigs follow a special diet primarily consisting of acorns, olives, and natural grazing in the pristine forests of Spain. The meat of Iberico pigs possesses a perfectly interspersed marbling of fat thanks to their unique genetic structure, which enables them to accumulate up to 49% of their body weight as fat.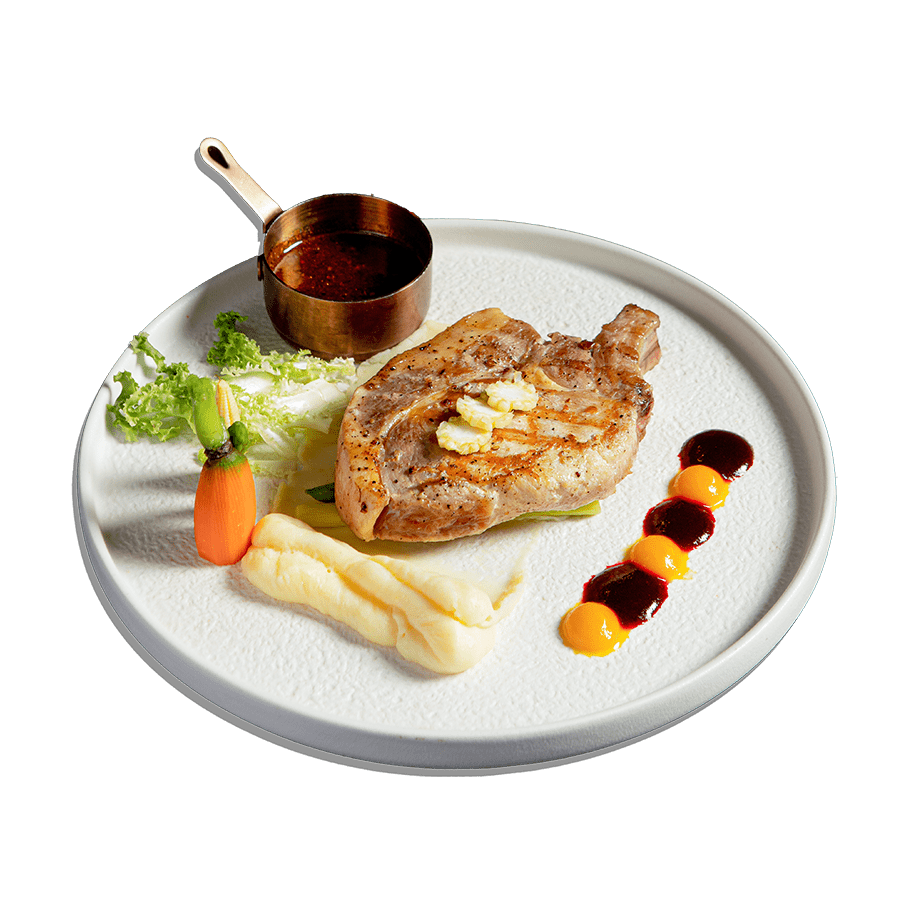 Share your memorable moments at our restaurant and leave a lasting impression